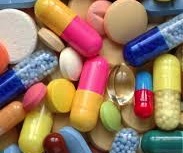 Sino-U.S. healthcare investment firm Vivo Capital has reached final closing of its eighth fund, Vivo Capital Fund VIII L.P., at US$750 million, according to a company announcement.
With offices in Palo Alto, California, as well as in Beijing and Shanghai in China, Vivo Capital says the latest closing will bring the firm's total assets-under-management to over US$1.7 billion.
The fund will invest primarily in later development stage pharmaceutical and medical device companies in the U.S., as well as healthcare companies in revenue stage in greater China.
Vivo plans to continue assisting companies in both countries to forge cross-border partnerships, enabling companies to acquire new products and expand the market for their existing products.
Founded in 1996, Vivo Capital is a healthcare investment firm focused on investing in the healthcare industry in the U.S. and China.