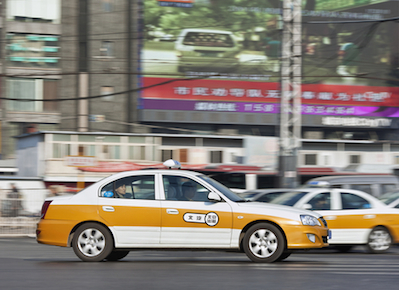 An investor consortium led by U.S. hedge fund Coatue Management LLC is to acquire a stake in a company that combines two leading Chinese taxi-hailing app makers, Didi Dache and Kuaidi Dache, for approximately US$600 million, according to media reports.
The transaction values the combined company, which announced the merger in February and together takes about 99% of China's taxi booking app market, at roughly US$8.75 billion.
Coatue Management is to put in about US$250 million, while San Francisco-headquartered investment firm Farallon Capital Management LLC is investing around US$75 million. Unnamed institutional and personal investors are acquiring the rest of the stakes.
The investor consortium are buying common shares held by Kuaidi Dache's management team, which is expected to leave from senior management roles in the next six months.
The two companies' merger has prompted accusations of monopoly from rival Yidao Yongche, which has submitted requests to Chinese government agencies to investigate the transaction. Yidao Yongche is backed by Ctrip, DCM, Morningside Ventures, Qualcomm Ventures, and CBC Capital.
Before the announced merger, Beijing-based Didi Dache just completed US$700 million series D financing led by Temasek Holdings, DST Global and existing investor Tencent Holdings Limited in December 2014.
Then in January 2015, Hangzhou, Zhejiang province-based Kuaidi Dache said it had completed US$800 million series D financing from Alibaba Group Holdings, New York-based investment firm Tiger Global Management LLC, and two unnamed investment funds.
Launched in September 2012, Didi Dache received US$3 million series A financing from GSR Ventures in 2012. In April 2013, it received US$15 million series B financing from Tencent, and completed nearly US$100 million series C financing round led by CITIC Private Equity, Tencent, and other unnamed investors in January 2014.
Launched in May 2012, Kuaidi Dache received US$10 million series A financing from Alibaba Group Holdings and Matrix Partners in 2013. It reportedly completed over US$100 million series B financing from Matrix Partners and Alibaba, and an undisclosed amount of series C round in 2014.
The two companies are to continue to operate under separate brands with their own apps in the merged new entity.
Coatue Management, with offices in New York and Menlo Park, California, was involved in two other venture deals in China just during the past month. It participated in an undisclosed series C financing round for Beijing-based online travel information and service platform Mafengwo, as well as participating in a US$170 million investment in Chinese online used car auction company Youxinpai.