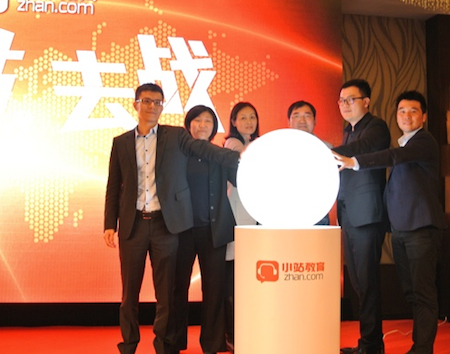 Shanghai-based online education firm Zhan.com has completed US$29 million series B financing led by GGV Capital and Shunwei Capital, according to a company announcement.
Officially launched in 2011, Zhan.com received tens of millions RMB in series A financing from undisclosed investors in 2013.
Zhan.com focuses on providing training courses for students preparing entrance exams for overseas universities and English language tests including TOFEL. It has over 500,000 registered users, according to its website.
During the past two days, three major investment deals were announced in China's online education sector. Beijing-based 17zuoye.com completed US$100 million series D financing led by H Capital. Yuantiku completed US$60 million series D financing led by CMC Capital Partners and New Horizon Capital, while Genshuixue completed US$50 million series A financing led by Banyan Capital.