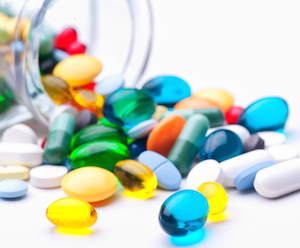 Beijing-based Chinese private equity firm Hony Capital has offloaded 1.37 billion shares of Chinese generic drugs maker CSPC Pharmaceutical Group Limited at HK$7.15 per share, according to a securities filing.
The selling price represents a 4.4% discount to the company's last closing price of HK$7.48 on Thursday. The transaction generated total proceeds of approximately HK$9.796 billion (US$1.26 billion) for the investment firm.
After the sale, Hony Capital Fund III, L.P. will no longer own any shares in the drug maker, says the filing.
This is Hony's fifth large-scale share sell from CSPC Pharmaceutical. In May 2014, Hony sold 705.88 million shares for total proceeds of US$570 million.
Three months later, it exited 650 million shares at HK$6.30 apiece for a total of US$528 million.
In October 2013, Hony sold a 13.07% stake for US$260 million, following a previous sale down of US$155 million shares in April 2013.
Hony invested in CSPC in 2007, reportedly for RMB870 million (US$114.5 million).
Founded in 1997, China Shijiazhuang Pharmaceutical Group Co., Ltd. (CSPC) is the first mega pharmaceutical enterprise jointly established by big pharmaceutical enterprises in the medicine industry of China.
CSPC Pharma currently has RMB11.5 billion assets in total, and about 20,000 employees, according to its website.