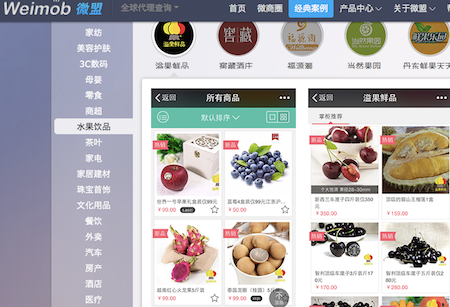 Shanghai-based Weimob, which provides third-party marketing services to Wechat users, has completed RMB150 million (US$24 million) series B financing led by Shenzhen-listed packaged food manufacturer Jinzi Ham Co., Ltd., according to a securities filing.
Jinzi Ham invested RMB126 million. Existing investor Meridian Capital China and an undisclosed individual investor also participated in the round, which reportedly valued the company at RMB800 million (US$130 million).
Founded in 2013, Weimob provides marketing and promotional services to over one million businesses on Tencent Holdings Limited's Wechat mobile app platform.