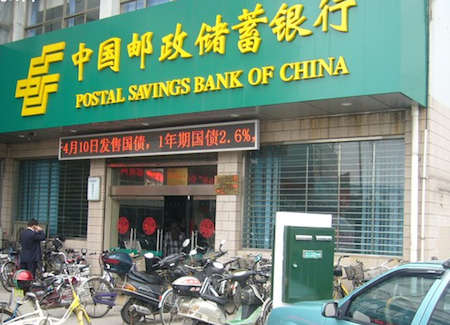 Around six preliminary bidders, including UBS AG, Singapore's Temasek Holdings and French bank BNP Paribas, are to acquire up to a 10% stake in state-owned Postal Savings Bank of China (PSBC) for at least US$3 billion, according to media reports.
The stake sale comes before PSBC's planned initial public offering next year, which could raise around US$25 billion, equal to the record set by Alibaba Group Holding's U.S. IPO last year.
The pre-IPO stake sale follows the same pattern of China's other large state-owned banks, which sold shareholdings to foreign banks before their massive IPOs during the 2000s.
PSBC has about 40,000 branches nationwide serving 470 million customers. Its total assets stood at RMB5.58 trillion (US$892 billion) at the end of 2013, according to its website.