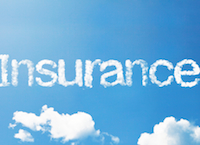 Hong Kong-listed Chinese conglomerate Fosun International Limited has agreed to acquire 80% of global insurer Ironshore Inc. it does not already own for as much as US$2 billion, according to a securities filing.
The deal's total consideration is approximately US$1.8 billion, which will increase 8% per annum from December 31, 2014 to the closing date, potentially pushing the total deal value to over US$2 billion.
Both the buyer and the seller can cancel the deal if it's not closed on or before March 31, 2016.
"This acquisition will bring synergies for both parties in the prevention of currency risks, expansion of assets allocation and cooperation in reinsurance business," Fosun says in an announcement.
The move follows Fosun's announcement in August 2014 to buy a 20% stake of Ironshore for US$464 million.
In December 2014, Fosun also agreed to acquire New York Stock Exchange-listed Meadowbrook Insurance Group, Inc. for a total of US$433 million.
Currently, Fosun has more than one third of its total assets invested in insurance businesses around the world, including investments in Yong'an property and casualty insurance, Pramerica Fosun Life Insurance and Peak Reinsurance, as well as Fidelidade Group, Portugal's largest insurance company.