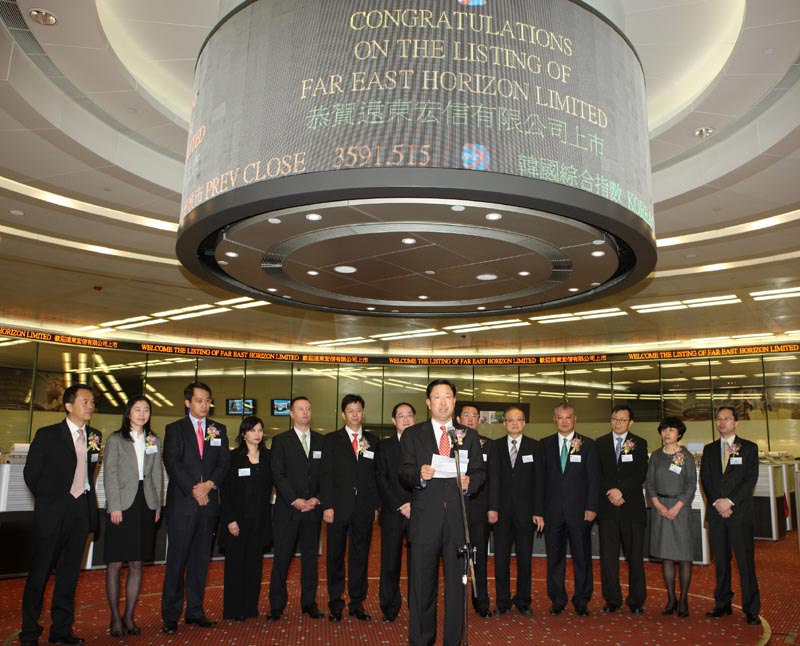 Private equity firm KKR & Co. is selling down its stake in Hong Kong-listed equipment leasing firm Far East Horizon to raise approximately US$200 million in a share placement, according to media reports.
KKR is selling 195 million shares, lowering its stake to 12% from 17.9% previously. After the sale, KKR is subject to a 60-day lock-up on its remaining holdings.
The share placement deal is priced between HK$7.9 to HK$8.15 per share, or a 3% to 6% discount to the stock's closing price on Monday.
KKR's sell down follows that of Singapore sovereign wealth fund GIC, which sold US$65 million worth of shares in April.
KKR and GIC, together with China International Capital Corporation (CICC), acquired around 30% stake in Far East Horizon for US$160 million in 2009. The company was listed on the Hong Kong Stock Exchange in 2011.
Far East Horizon's controlling shareholder is state-owned conglomerate Sinochem Group, which owns a 27.9% stake.