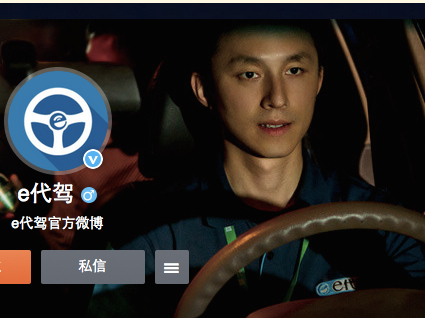 Beijing-based online designated driver reservation services provider eDaijia has received US$100 million series D financing led by private equity firm Warburg Pincus, LLC, according to a company announcement.
Existing investors Matrix Partners and Lightspeed Venture Partners also participated in the round, which values the technology start-up at US$800 million.
The round follows a US$25 million funding round led by New York Stock Exchange-listed Chinese Craigslist-like platform 58.com Inc. in October 2014.
In that round, eDaijia was valued at over US$250 million, indicating that the company's valuation has increase over three times during the past seven months.
Launched in 2011, eDaijia operates mobile apps that allow users to make reservations for designated drivers after drinking or other occasions when a driver is needed.
The company provides comprehensive services including driver screening, training, and insurance.
Its services are available in 150 cities in China, and the company has close to 80,000 designed drivers in its database.
China's designated driver market is estimated to reach RMB50 billion (US$8 billion) in the next five years, according to the company's announcement.