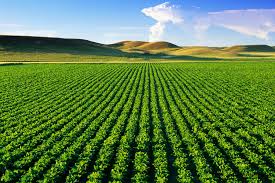 Chinese sovereign wealth fund China Investment Corp (CIC) has joined forces with state-owned COFCO (China National Cereals, Oils and Foodstuffs Corporation) to establish a joint venture to create a global agribusiness giant, according to media reports.
No details of the joint venture are disclosed, but it is reported that COFCO is to hold 80.1% of the new entity named COFCO International Holdings, while CIC will own 19.9%.
COFCO did not immediately respond to inquires to confirm the news.
COFCO plans to merge its majority holdings in Dutch trader Nidera and Noble Agri, as well as its own domestic businesses, into the joint venture.
Then, it plans to publicly list the unit during the next three years.
In 2014, COFCO completed two major overseas acquisitions: the US$1.289 billion acquisition of 51% of Dutch grains trader Nidera announced in February, and a US$1.5 billion deal to buy a 51% stake in agriculture and energy supply chain manager, Noble Agri Limited.
The acquisition of the Nidera stake is led by COFCO and an investor consortium led by Hopu Investment Management Co., Temasek Holdings, IFC, and Standard Chartered Private Equity.
COFCO put in 60% of the capital, and the remaining 40% is contributed by the investor consortium.
The transaction is structured in the same way for the acquisition of Noble Agri Limited, where COFCO and an investor consortium led by Hopu each contributed 60% and 40% of the capital.