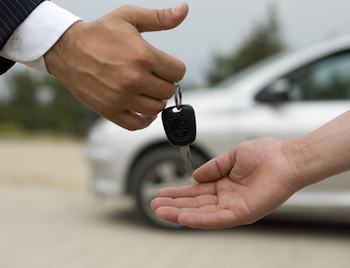 Private equity firm Warburg Pincus LLC has launched a HK$3.108 billion (US$401 million) share sale in Hong Kong-listed Chinese car rental company, CAR Inc., in one hugely lucrative transaction that will bring proceeds two times of its original investment.
Warburg Pincus, through its Amber Gem Holdings Ltd. unit, has agreed to dispose 168 million CAR shares at HK$18.50 per share, as the company's stock price more than doubled since its listing last September, according to a securities filing.
The stake being sold is around 7.09% of CAR's total share capital. It will bring Warburg Pincus' stake down to 11.08% from 18.17% previously.
In July 2012, Warburg Pincus invested US$200 million for over 18% of CAR, previously known as China Auto Rental.
In September 2014, Beijing-headquartered CAR sold shares at HK$8.50 apiece in an initial public offering that raised HK$3.62 billion (US$468 million).
Asia-focused hedge fund Hillhouse Capital Management, U.S. fund manager Waddell & Reed Financial Inc., U.S. hedge fund Falcon Edge and global car rental firm Hertz each invested US$30 million as cornerstone investors.
In April 2013, the Hertz Corporation also acquired an approximately 20% stake in CAR for an undisclosed amount.