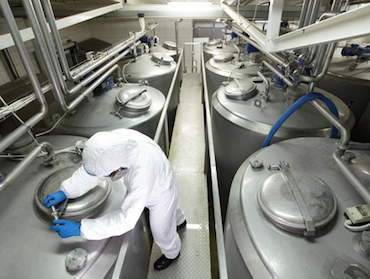 Shanghai-listed Bright Dairy & Food Co., Ltd. plans to sell approximately 559 million shares at RMB16.10 apiece to raise RMB9 billion (US$1.45 billion) in a private placement deal to introduce strategic partners and to finance acquisitions, according to a regulatory filing.
Six institutional investor, including Hony Capital, CITIC Goldstone and SAIC Motor Corp's investment unit Yiming Commercial Group, are to participate in the transaction, which will be used to finance the acquisition of 77% of Israel-based Tnuva Food Industries from Bright Dairy's parent company, Bright Food Group.
Bright Food Group will still remain the majority shareholder after the transaction.
Around RMB6.87 billion of the proceeds will be used for the acquisition.
The investors also plan to help Bright Dairy to expand its business in and outside of China.