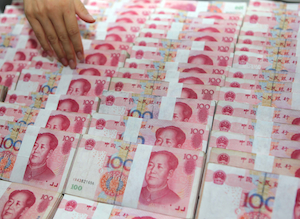 BlackRock Inc. has been granted a Qualified Domestic Limited Partnership (QDLP) license to raise onshore funds in China to invest overseas, according to media reports.
In September 2013, six global hedge fund management companies, including Man Group Plc, Winton Capital Management, Oaktree Capital Management, Citadel LLC, Och-Ziff Capital Management Group and Canyon Partners, each received a US$50 million QDLP quota.
In May 2014, Citadel completed fundraising under the QDLP program, becoming the first to raise RMB from qualified Chinese investors to invest in overseas markets.
China's QDLP program was unveiled in 2012. It allow foreign asset managers to raise funds in RMB in China to invest overseas.