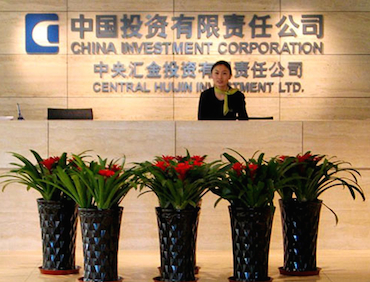 An overseas direct investment fund launched by China Investment Corporation earlier this year has officially begun operation, and plans to reach US$100 billion in total investment capacity eventually, according to Chinese media reports.
The new investment platform, named CIC Capital Corporation, was registered in January with US$5 billion in capital.
It will be responsible for making direct investments in markets outside of China in partnership with Chinese companies wishing to expand internationally.
CIC Capital is in the process of securing funds for its ambitious investment objectives. Its source of funding would most likely be from bond issuance by China's Ministry of Finance, instead of previously considered appropriation from China's foreign reserves pool, says the reports.
The news of CIC Capital' establishment was first reported in March. The platform will focus on investing in long-term real assets including infrastructure, agriculture, and farmland.
The sovereign wealth fund's other subsidiary, CIC International Co., Ltd., makes public market equity and bond investments, hedge funds and real estate investments, private equity fund investments, co-investments and minority investments in overseas markets.
Central Huijin Investment Ltd., on the other hand, is the entity that holds stakes of China's large state-owned banks.