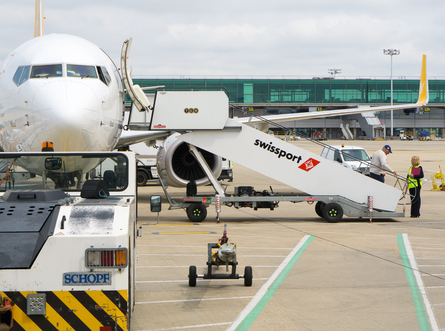 Haikou, Hainan province-based Chinese conglomerate HNA Group Co., Ltd. has agreed to acquire air cargo services firm Swissport International Ltd. from European private equity firm PAI Partners for approximately US$2.8 billion, according to a company announcement.
HNA Group, the parent of China's Hainan Airlines, is buying 100% of Swissport. The deal will compliment the group's existing businesses in airport management, tourism, and logistics.
Swissport will remain as a stand-alone business within the HNA Group after the completion of the transaction, which is expected to close at year end.
PAI Partners, which manages €7.5 billion (US$8.2 billion) of private equity assets, agreed in 2010 to acquire Swissport International from Ferrovial of Spain for around US$722 million.
Swissport provides ground services for around 224 million passengers and handles 4.1 million tonnes of cargo a year on behalf of 700 aviation companies.