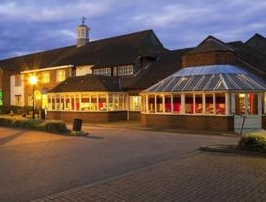 Goldman Sachs and TPG have sold U.K. hotel company Kew Green Hotels to a subsidiary of Hong Kong-based China National Travel Service (HK) Group Corporation (CNTS), according to a company announcement.
Deal price is not disclosed, but media reports say that it could be worth around US$625 million.
The Chinese travel services firm, through its subsidiary CTS Metropark Hotels Co. Ltd., now owns 100% of Kew Green Hotels, which owns 44 hotels with 5,179 rooms in the U.K., as well as management contracts for 11 hotels.
Goldman Sachs and TPG Special Situations Partners acquired Kew Green Hotels for an undisclosed amount in 2013.
Before that, the hotel group was controlled by Barclays and Lloyds Banking Group via a debt-for-equity swap in 2011.
Founded in 2001, Kew Green Hotels operates under the Holiday Inn, Holiday Inn Express, Crowne Plaza, and Courtyard brands.
CNTS, wholly owned by China's State-owned Assets Supervision and Administration Commission (SASAC), operates hotels in mainland China, Hong Kong and Macau.