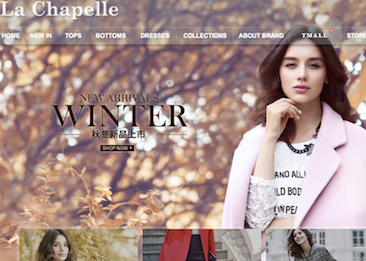 Chinese multi-brand apparel group Shanghai La Chapelle Fashion Co., Ltd. has teamed up with Legend Capital to launch a RMB153 million (US$24 million) investment fund, according to a company announcement.
La Chapelle, backed by Legend Capital, Boxin Capital, Shanghai Ronggao Venture Capital, Asia Alternatives Management LLC. and Orchid Asia Group Management Ltd., will contribute RMB150 million to the fund as limited partners.
A subsidiary of Legend Capital will contribute RMB3 million as the general partner.
The fund will focus on pre-IPO investments, cross-border investments projects and other high growth companies, says the statement.
La Chapelle currently operates five brands for women, two menswear brands and one children swear brand. As of June 2014, it operates 5,671 retail stores across China.