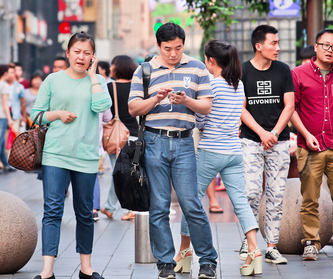 Tencent Holdings Limited has invested US$50 million in Canadian chat start-up Kik Interactive Inc. in a round that values the six-year-old company at US$1 billion, according to a company statement.
Founded in 2009, Kik has raised nearly US$40 million in financing from investors including Valiant Capital Partners, Millennium Technology Value Partners and SV Angel.
Waterloo, Ontario-based Kik has over 200 million registered users for its Kik messenger mobile app.
Tencent, whose WeChat app boasts over 600 million monthly active users, previously invested in U.S. messaging app Snapchat Inc.