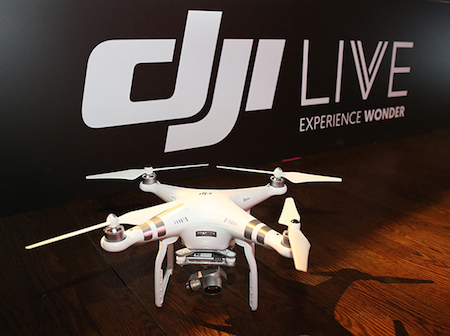 Shenzhen-based Chinese consumer drone maker SZ DJI Technology Co. is raising a new funding round of approximately US$500 million at a valuation of U$10 billion, says a Chinese news report without citing sources.
Investors in the latest round include New China Life Insurance Co Ltd, GIC, and New Horizon Capital.
Representatives at DJI did not immediately respond to an inquiry to confirm the news.
In May, DJI raised US$75 million from Accel Partners and Kleiner Perkins Caufield & Byers (KPCB) at a reported US$8 billion valuation.
Founded by Frank Wang in 2006, DJI's consumer drones are used by filmmaking, agriculture, conservation, search and rescue, energy infrastructure, and other sectors.
Its latest Phantom 3 Standard model retails at US$799.
The company has grown to a global workforce of over 3,000 in the United States, Germany, the Netherlands, Japan, Beijing and Hong Kong.