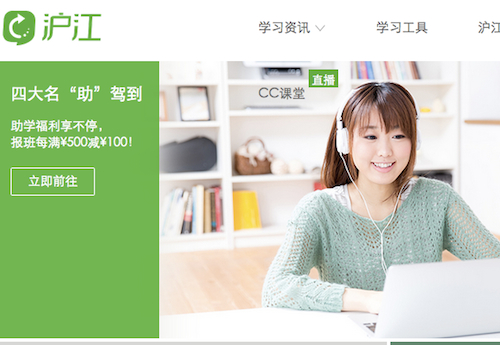 Shanghai-based online education platform Hujiang.com has completed RMB1 billion (US$157 million) series D round of financing from China Minsheng Investment Corp. Ltd., Wanxin Media, and other investors.
The company is in the process of corporate structure reorganization, and is planning an initial public offering inside China, according to announcements made at a press conference reported by Chinese media.
The Hina Group served as exclusive financial advisor to the deal.
Founded in 2001, Hujiang.com received tens of millions RMB series A round of financing in 2009.
It completed US$20 million series B funding in 2013 and undisclosed series C round in 2014 from Baidu Inc.
Hujiang.com provides study materials, online communities, study tools, live video teaching and classes across the K12 sector, language learning, career training and personal interests subjects.
The company has over 90 million registered users and 500 cooperating educational organizations.