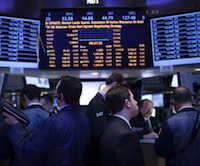 Some institutional investors no longer see hedge funds as a separate asset class, but rather a substitute for investments in equities and bonds that bring particular diversification benefits to their portfolios, says a joint paper by the Alternative Investment Management Association (AIMA) and the CAIA Association.
The new analysis identifies "substitute" strategies, those that could replace a long-only allocation to stocks, bonds and other asset classes, as long/short equity, long/short credit, event-driven, fixed income arbitrage, convertible arbitrage and emerging markets.
The other type of "diversifier" strategies, those that are particularly uncorrelated to the underlying asset class, include global macro, managed futures and equity market-neutral, according to the paper.
"The paper…makes it clear that the old distinctions that have underpinned portfolio construction for the last 25 years are disappearing," says Jack Inglis, CEO of AIMA.
"Pensions, endowments, foundations, insurers and family offices are different entities, with different challenges and divergent investment aims. But what many of them have in common is a wish to see hedge funds as another method of investing in equities, bonds and other asset classes, rather than as a separate asset class. This new thinking promises to transform the risk and return profiles of institutional investor portfolios," he adds.