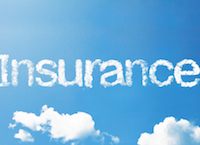 Hong Kong-listed Chinese conglomerate Fosun International Limited has completed the acquisition of the remaining 80% of global insurer Ironshore Inc. it does not already own for around US$2 billion, according to an announcement.
The transaction was initially announced in May, and follows Fosun's acquisition of a 20% stake of Ironshore for US$464 million completed in February 2015.
Ironshore is now an indirect wholly-owned subsidiary of Fosun International Limited.
"Now and in the coming years, Fosun will strengthen its integration and collaboration efforts, seeking to establish a cross-region and cross-industry global insurance and financial group," says Guo Guangchang, chairman of Fosun.
Currently, Fosun's insurance business includes investments in Yong'an P&C Insurance, Pramerica Fosun Life Insurance, Peak Reinsurance, Fidelidade Group, Ironshore and MIG.