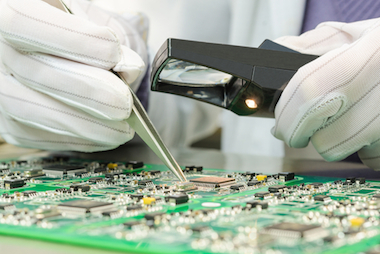 China's state-owned Tsinghua Unigroup Ltd. plans to buy stakes in two Taiwanese chip-packaging companies, Silicon Precision Industries Co. and ChipMOS Technologies Inc. for US$2.1 billion, according to two separate announcements.
The revelation follows a year of aggressive deal-making for the Chinese company, which has announced investments totaling more than US$20 billion this year.
In the latest deal, Tsinghua Unigroup plans to buy a 24.9% stake in Silicon Precision Industries for RMB11.1 billion (US$1.7 billion) and a 25% stake in ChipMOS Technologies Inc. for RMB2.4 billion.
In November, Tsinghua Unigroup agreed to buy a 25% stake in Taiwan chip-packaging company Powertech Technology Inc. for US$600 million.
In September, it agreed to buy a 15% stake in U.S. disk drive maker Western Digital Corp. for US$3.78 billion.
Both deals have yet to receive regulatory approvals.
In July, Tsinghua Unigroup also sought to acquire U.S. chip maker Micron Technology Inc. for US$23 billion, but the deal fell apart due to uncertainties of gaining U.S. government approval.
In May, it agreed to acquire a 51% stake in Hewlett-Packard Co. 's China networking unit for $2.3 billion.