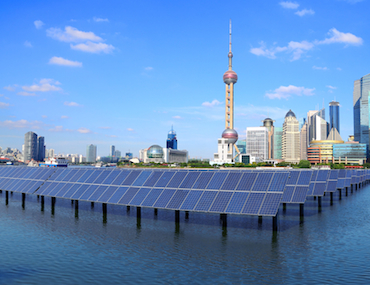 New York Stock Exchange-listed Chinese solar panel maker Trina Solar Ltd. says it has received a preliminary proposal from its chief executive Gao Jifang and a unit of government-backed Industrial Bank Co., Ltd. to take the company private at US$11.60 per American Depository Share (ADS), valuing the company at US$986 million, according to an announcement.
The price tag represents a 21% premium over the company's last closing price before the announcement.
Shanghai Xingsheng Equity Investment & Management Co., Ltd is the subsidiary of Industrial Bank Co., which counts the government of Fujian province as its largest shareholder.
Changzhou, Jiangsu province-based Trina became the world's largest supplier of photovoltaic modules by shipments in 2014, according to research firm IHS Technology.
A total of 26 U.S.-listed Chinese companies announced plans to go private through mid-November with the intention of relisting back in China, with total transaction value amounting to US$31 billion, which is higher than the previous six years combined, according to data tracker Dealogic.