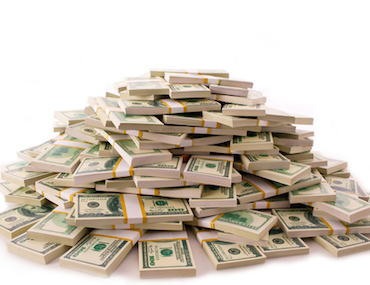 Global private-equity firm Bain Capital LLC has raised US$3 billion for its third Asia-focused fund, exceeding its initial target of US$2.5 billion, according to a disclosure filing.
The new fund, which follows the final closing of a US$4.5 billion fund raised by RRJ Capital in October, will begin making investments next year focused on China, Japan, India and Australia.
Bain Capital's own executives have committed US$250 million to invest alongside the fund, which reportedly started the fundraising process after March.
Boston-based Bain Capital expanded into Asia in 2006. It raised US$1 billion for its first Asia-dedicated fund in 2007, and raised its second pan-Asia fund with US$2.3 billion in 2012.
Its second fund has generated a net internal rate of return of 13.8% as of the end of September, according to the Wall Street Journal citing an insider.
Bain Capital has invested in operators of Burger King, Dunkin' Donuts, and Domino's Pizza chains in the region.
In China, Bain Capital made a full exit from Hong Kong-listed Chinese electronics retailer GOME Electrical Appliances Holding Limited by selling all of its remaining stake for approximately HK$1.04 billion (US$130 million) in January, 2015.
In October 2014, Bain Capital acquired an 80% stake in Chinese equipment leasing firm, Lionbridge Financial Leasing (China) Co., Ltd. for US$164 million.