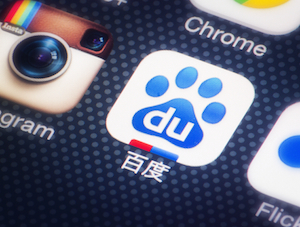 Baidu Inc. has launched a big data-based quantitative investment fund to exploit opportunities in the Chinese stock market, following announcements two months ago that it was to establish an Internet bank and an Internet insurance company, according to China's National Business Daily.
The Guojin Baidu Big Data Fund, which is backed by Baidu and Chinese brokerage firm Sinolink Securities Co., Ltd., plans to raise RMB500 million (US$77 million) to invest in Chinese stocks initially.
The fund will utilize Baidu's massive database and innovative investment models, says the report without specifying.
In November, Baidu and CITIC Group Corporation agreed to establish an Internet bank named Baixin Bank.
During the same month, Baidu, China-focused alternative investment manger Hillhouse Capital Group and global insurer Allianz said they would jointly establish an online insurance company in China.
Last month, Baidu formally established a financial services unit to consolidate all its efforts in the Internet finance sector, including consumer finance, mobile payment and Internet brokerage businesses, under one umbrella.