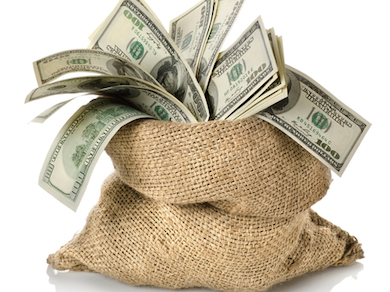 China was the most active country for mergers and acquisition deals within Asia in 2015, with a total of 4,761 deals worth US$651 billion inked for the year, up 51% in total deal volume from the US$430.9 billion recorded in 2014 and the highest level on record, says data tracker Dealogic.
Deal volume was driven by 115 deals worth over US$1 billion or more, which totaled US$324.4 billion in 2015, up 34% from the previous year.
Technology was the top targeted industry in 2015, recording deal volume of US$144.5 billion, more than double the US$51.6 billion seen in 2014. The sector accounted for 22% of the China targeted M&A volume.
Real estate and finance followed with US$82.4 billion and US$53.4 billion in total deal volume, respectively.
U.S.-listed Chinese companies announced US$33.5 billion worth of take-private deals in 2015, more than deals in all previous years combined.
The proposed US$9.1 billion management buyout of Qihoo 360 Technology Co., Ltd. is the biggest China technology deal on record.
Alibaba Group Holding's US$4.5 billion acquisition of Youku Tudou Inc. is the largest China technology deal in the fourth quarter of 2015.
It was a strong year for mergers and acquisition deals for the Asia Pacific region, with total deal volumes targeted at Asia Pacific (excluding Japan) breaking the US$1 trillion mark for the first time, reaching a record US$1.16 trillion.
It was nearly 50% more than the previous record set in 2014, with US$773 billion total deal volume.
Asia Pacific's share of global M&A volume also hit a record of 25% for the first time.
Buyers from the region has been strong as well. Cross-border deals by companies in the region totaled US$235.6 billion in 2015, the highest year on record.
The U.S., U.K. and Italy were the top three target nations, all with record volumes of US$40.5 billion, US$30.1 billion and US$23.1 billion, respectively.