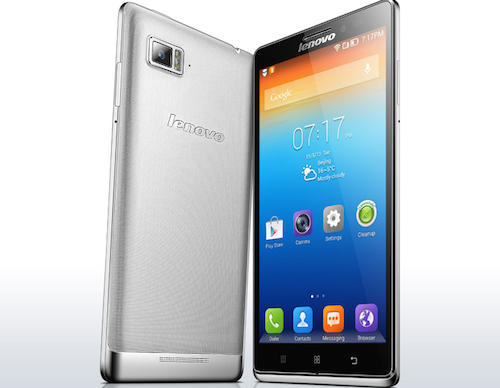 Yang Yuanqing, chairman and chief executive of Lenovo Group Ltd., says he expects smartphone demand in Brazil and India to compensate the decelerating Chinese market, and to contribute to the company's bottom line in the next few quarters, according to Chinese media reports.
Chinese smartphone market is expected to grow less than 1% compound annual growth rate (CAGR) in the next five years, after years of massive expansion, says a recent report by the International Data Corporation (IDC).
The Beijing-based Lenovo is the fourth-largest smartphone vendor in the world after acquiring Motorola Mobility from Google Inc. for US$2.9 billion in 2014. The company launched its new smartphone model, priced at RMB2,499 (US$373), in Beijing last November.
Lenovo is also a big player in the Chinese server market and is expanding into cloud computing in a big way, along with plans to be a software and services provider.
"Lenovo's cloud business now has 400 million monthly active users and 100 million units of devices are connected to the platform every month," Yang told the China Daily in an interview published today.
He said Lenovo-branded smartphones are growing rapidly in the Middle East and Africa. Motorola devices have seen strong sales in North America and Latin America, he says, because competition in the global smartphone market is not as intense as in China.
Going forward, Lenovo will focus on PCs, mobility, cloud and enterprise products, with global expansions as a strategic priority, he explained in the interview.