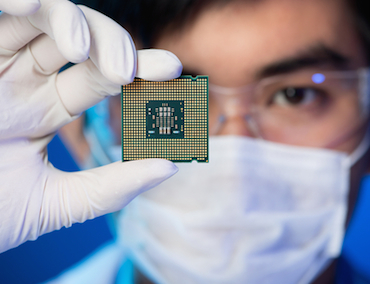 Cedrus Investments says its chief emerging technology advisor, a formal scientist at the National Aeronautics and Space Administration (NASA), will focus looking for investment opportunities in China's life sciences, energy, natural resources, tech and clean tech sectors, according to an announcement.
Dr. Kenny, who is the Richard Weiland Professor of Mechanical Engineering at Stanford University, will work directly with Cedrus' team in Shanghai to identify promising technologies and companies in China.
He has been an adisor at Cedrus for over five years.
"Dr. Kenny will lead our research on emerging technologies and support our investment team in selecting the best regional investment opportunities for Cedrus' clients in China…," says Rani Jarkas, Cedrus' chairman.
Previously at NASA, Dr. Kenny served as technical group leader at the Jet Propulsion Laboratory, where he pioneered the development of micro-electro-mechanical systems (MEMS) sensors and instruments for miniature spacecraft.
Dr. Kenny was the co-founder of Cooligy, a venture-backed startup manufacturing cooling technology for computers, servers, and other compact electronic systems that was acquired by Emerson in 2005.
From 2004 to 2014, Kenny was a directors at SiTime, a developer of MEMS-based timing products, which he co-founded and was acquired by Megachips in 2014.
Cedrus Investments is headquartered in Cayman Islands with offices in Hong Kong, Shanghai and Jakarta.
It provides private wealth management, asset management and financial advisory services.