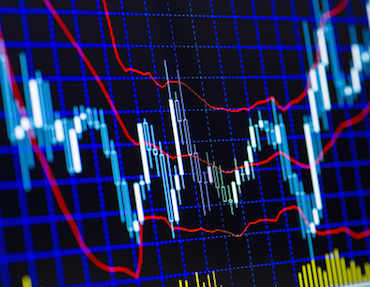 It was a year of explosion for China's New Third Board, officially named the National Equities Exchange and Quotations (NEEQ), in 2015.
A total of 5,129 companies with combined market capitalization of RMB2.46 trillion (US$374 billion) were listed on China' New Third Board as of the end of 2015, up 3.26 times and 4.35 times from 2014, respectively, says China's Xinhua News Agency.
A total of RMB121 billion (US$18.4 billion) were raised in 2015, over nine times that of 2014. Institutional and individual investor accounts grew to 22,700 and 198,600, up nearly five times and 4.5 times from the year before, respectively.
But behind the boom, there are some confusing and disturbing undercurrents. Over half of the listed companies have not completed any trading of their shares, becoming the so-called zombie listed companies, says Chinese official media reports.
In some extreme cases, investor interests and basic regulations have been completely ignored, hampering the development of the exchange.
"The New Third Board is a dumping ground for Chinese garbage companies," commented one Chinese netizen.
"Most companies get listed to grab as much money as they can. Their internal management and finances are a total mess," says another.
Here, we list some of the most "mysterious" events that have happened on the exchange during this past year.
1, Qingdao H-Song Energy Equipment Co., Ltd.
The equipment maker filled a disclosure document last September that the company, with over RMB9 million in total market capitalization, planned to initiate a major asset restructuring to acquire the company owners' two used cars and two apartments for RMB6.7 million.
What's more interesting is that the used cars, including an Audi A6L and Range Rover, and the apartments, have already been transferred to the company before the company filed disclosures saying it planned to acquire "the assets".
The company also recorded zero revenues for the first half of 2015 with a debt ratio of 73%.
2, Nanjing Zhongke Water Environment Engineering Co., Ltd.
The Chinese water treatment company's shares increased 2,000 times to RMB20 per share from RMB0.01 in one day last March.
The company did not make any announcements or disclosures that day.
If you ask the reason for the 2,000 times price increase? We are also wondering the same thing!
3, Guangdong Bo Langte Intelligent Equipment Co., Ltd.
The manufacturer, with net asset of RMB63 million, planned to raise RMB10.5 billion in a follow-on share issuance, almost 167 times of its net assets.
The controversial plan has been suspended. The company's chairman told reporters that he only wanted to be innovative and make his voice heard to attract investors to the New Third Board.

4, ShenZhen D&R Investment Management Co., Ltd.
The Chinese sunshine private equity fund, with a team of ten people, boosts a market capitalization of RMB4.6 billion (US$700 million).
On average, each person at the company represents US$70 million of market capitalization.
The company recorded revenues of RMB23.8 million and net profit of RMB11.5 million in 2014, up 231% and 96% from the year before, respectively.
5, Shanghai Linrun Culture Co., Ltd.
Three months after the marketing firm got listed on the New Third Board, it planned a follow-on share issuance, which effectively constitutes a reverse merger.
A shell company on the New Third Board generally costs RMB8 million to RMB10 million.
But for Linrui Culture, a company is willing to offer RMB30 million, for unknown reasons.