JD Finance, the Internet financial services arm of Beijing-based e-commerce firm JD.com Inc., is in the process to raise between RMB5 billion (US$759 million) to RMB6 billion (US$911 million) in its series A funding round led by Sequoia Capital, according to an internal document obtained by Tencent Finance.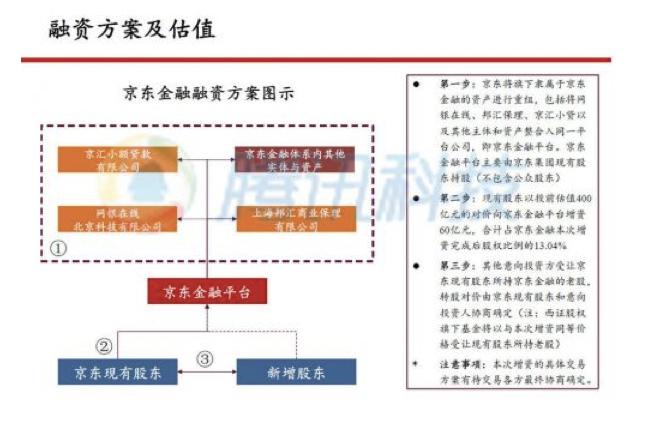 The news follows rumors last month that JD Finance was preparing to raise RMB5 billion in its first venture round, ahead of a domestic IPO targeted in 2017.
According to the PowerPoint document that seems to be used for investor presentations, JD Finance will be valued at around RMB46 billion (US$7 billion) after the completion of the current round, which will give investors in its series A round a total shareholding of 13.04%.
Two weeks ago, Ant Financial Services Group, the financial services arm of Alibaba Group Holding, was reportedly seeking at least RMB10 billion (US$1.5 billion) in a second round of financing ahead of a planned initial public offering as early as this year.
Sequoia Capital and other unnamed investors are betting on JD Finance's future growth with the backing of JD.com's massive e-commerce business, which had 132 million active customer accounts with US$218.1 billion in gross merchandise value for the third quarter 2015.
Ant Financial, with its online payment service established in 2004, took 11 years to become a pioneer in China's Internet finance sector.
But it only took JD Finance, founded in 2013, two years to establish a complete ecosystem across five categories, says the document.
JD Finance's key businesses are consumer credit, supply chain finance, online and mobile payment, crowdfunding and wealth management.
In 2015, JD Finance completed transactions totaling over RMB150 billion, of which RMB100 billion were online and mobile payment transactions, wealth management transactions reached RMB25.7 billion, and supply chain finance amounted to RMB11.5 billion, says the document.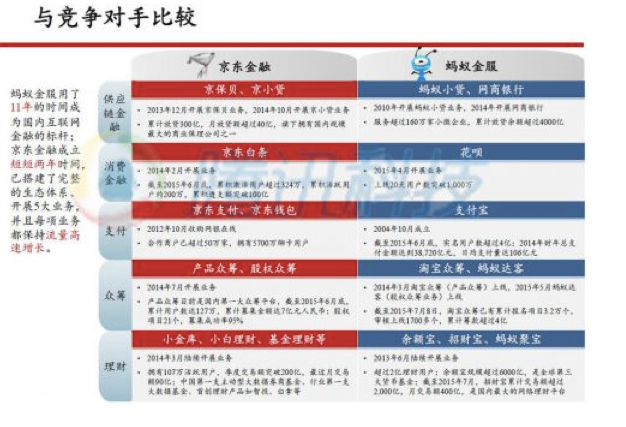 For the first three quarters of 2015, it recorded combined revenues of RMB1.26 billion, with a net loss of RMB677 million.
For each of the first three quarters last year, it recorded RMB282 million, RMB435 million and RMB541 million in revenues, with a loss of RMB118 million, RMB268 million and RMB290 million in net loss, respectively.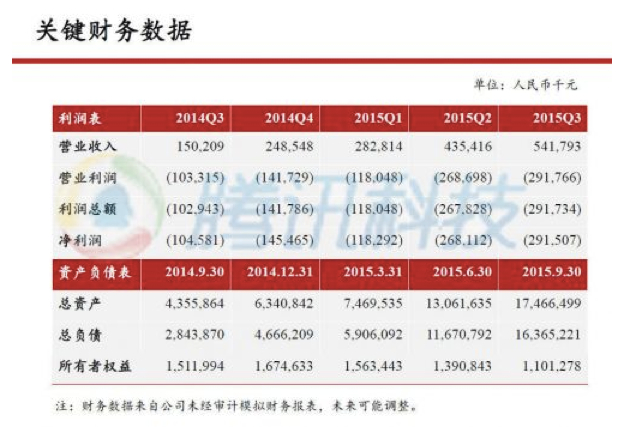 In June 2015, JD Finance teamed up with U.S. financial technology firm ZestFinance to establish a joint venture to enter the consumer credit in China.
JD's equity crowdfunding platform was launched in April 2015.