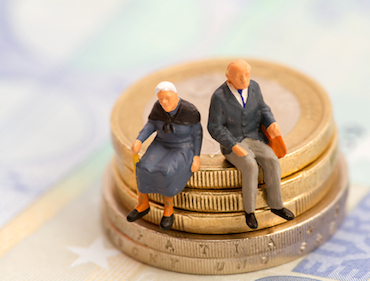 China's urban worker pension plan faces nearly a RMB1 trillion (US$150 billion) funding gap in 2014, as the country's individual urban worker pension accounts reached an aggregate liability of RMB4.1 trillion while the actual balance of funds were RMB3.2 trillion, according to the China Pension Report 2015 release by the Chinese Academy of Social Sciences.
The funding gap is the worst in former industrial base Northeast regions and Northern China.
Among urban workers, for every five workers with pension accounts, only four workers have contributed to pension schemes on average nationally.
In certain places such as Hainan province, the ratio of contributing workers is as low as three for every five workers.
Only eight provinces, including Guangdong, Zhejiang and Jiangsu, received higher contribution than payouts in 2014, down from 12 in 2013.
What's noteworthy is that around 96.3% pension expenses went to payouts, says the report, meaning 3.7% of the expenses, or RMB80 billion in total, have been used for other unspecified purposes.