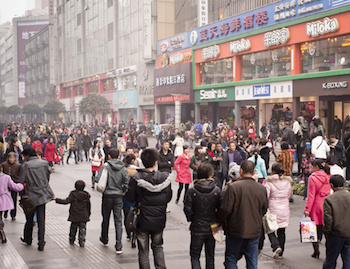 China's official manufacturing purchasing managers index (PMI), the bellwether of large industrial firms, fell 0.3 percentage points to 49.4 in January, below market expectations and compared with 49.7 in December.
This is the sixth consecutive month that the PMI stayed below 50, pointing to further contraction in the manufacturing sector.
The official PMI's output sub-index fell 0.8 percentage points to 51.4 in January. New orders declined 0.7 percentage points to 49.5, while new export orders declined 0.6 percentage points to 46.9, reflecting the weakening global demand.
"While the decline in January PMI was likely affected by seasonality due to the Chinese New Year starting on February 8 this year, high frequency data also show that manufacturing activities were weak," says a research report by ANZ.
Crude steel output fell rapidly in December and early January, indicating industrial production has remained sluggish. Recent data showed that industrial profits fell 4.7% in December, compared with a decline of 1.4% in November.
"Overall, the manufacturing sector will likely face a tough year ahead on the back of overcapacity, weakening global demand, and government's plans to tackle pollution," the report adds.