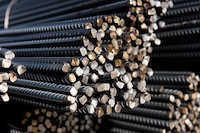 As of the end of 2014, around 10% of China's publicly listed firms are zombie companies, or companies that survives simply because of the support of lenders and the government, according to research by Caixin magazine.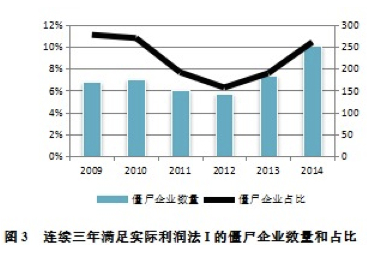 The number of zombie companies has been increasing since 2010. The ratio of zombie companies to public company total peaked in 2008, declined in 2009 and 2010, and then steadily rose since 2010.
Even though the concept of zombie companies is simple, it is complicated to develop methods to quantify such entities.
China' State Council defines zombie companies as those who have suffered three consecutive years of losses and don't meet national efficiency, environmental, quality and safety standards.
The State Council's definition also specifies that zombie companies should be limited to companies in industries that are burdened with over-capacity.
According to this definition, there should be no zombie companies among Chinese public companies as they are forced to delist after three consecutive years of losses.
But there are publicly listed zombie companies because many can hide their losses, says the Caixin article.
A more practical way to measure zombie companies is looking at real net profit, which is the result of deducting non recurring gains and losses from net profit.
This method accounts the influences of government subsidies, tax returns, and other non recurring gains and losses.
But it doesn't consider the impact of banks, who may keep lending to zombie companies and disguise problem loans, therefore letting a zombie company appear healthy.
To take into account of poor lending practices by state-owned banks, one can look at the differences between real interest rates and prime interest rates.
If a company is enjoying real interest rates lower than the market-determined prime interest rates available for companies with similar fundamentals, it is likely a zombie company.
Based on several models developed by Caixin to quantify and calculate zombie companies, the results all indicate that around 10% of China's publicly listed companies are zombie companies, says Caixin without specifying the detailed numbers.
There are 1,082 companies listed in Shanghai, 478 companies lised in Shenzhen, in addition to 777 companies on the Small and Medium Enterprise Board and 493 companies on the ChiNext board, both operate under the Shenzhen Stock Exchange.