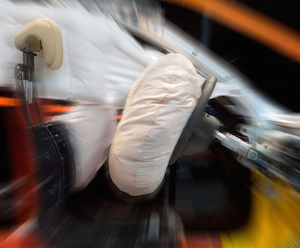 Sterling Heights, Michigan-based Key Safety Systems (KSS), backed by FountainVest Partners, the Canada Pension Plan Investment Board and Crestview Partners, has entered into a definitive agreement to be acquired by Shanghai-listed Ningbo Joyson Electronic Corporation, says a company announcement.
The Chinese automotive accessories maker will acquire outstanding shares of KSS, a maker of car safety products such as seat belt and air bags, in an all cash transaction valued at approximately US$920 million (RMB6 billion) on an equity value basis.
The sale, which has been approved by the boards of both companies and expected to close in the first half of 2016, will allow FountainVest and other investors to exit a business acquired only 18 months ago.
The combined business will be an automotive supplier giant with pro forma worldwide sales of approximately US$3 billion and 20,000 employees, says the statement.
KSS will operate as an independent company and maintain its U.S. headquarters and continue to be led by current chief executive Jason Luo.
New York based private equity firm Crestview Partners acquired KSS alongside company management in 2007 for an undisclosed amount.
In 2014, Hong Kong-based private equity firm FountainVest Partners bought a majority stake, together with the Canada Pension Plan Investment Board as a co-investor, for reportedly US$700 million to US$800 million.