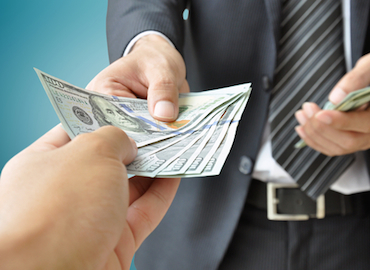 The Asset Management Association of China (AMAC), a self-regulatory organization for the domestic private investment fund industry, has issued a new set of rules to tighten regulation on the sector.
In an official notice issued by the AMAC on February 5, new and stricter rules on fund registration and business operations were explained to the public, with an aim to fight against financial scams and protect investors.
Registration for new private investment funds, or so-called sunshine private equity funds that essentially are private investment trusts functioning similar to hedge funds, must file a legal letter to the regulators.
The letter needs to provide details on the fund's business registration, internal operation, shareholder structure, internal risk control, qualifications of senior management, and others requirements.
AMAC will cancel registration of any private investment fund manager if it fails to fill for an actual investment fund within a certain time frame – from six months to eight months – after its registration.
Private investment funds are also required to file quarterly and annual updates, as well as disclosures of any major business operation changes.
Funds that fail to make disclosure as required will be listed as abnormal entities and its status will be displayed publicly, as a warning to investors.
These funds have six months to make remedies before they can return to normal business status after fulfilling certain requirements.
As of the end of January 2016, there are 25,81 registered private investment fund managers in China. There are 25,461 private investment funds with RMB5.34 trillion have been filed with the AMAC.
Over 170,000 registered private investment fund managers have not filed for an actual fund, taking over 69% of the total registered fund managers.
A total of 389,900 investment professionals are on file in the private investment funds industry, says Caixin magazine.