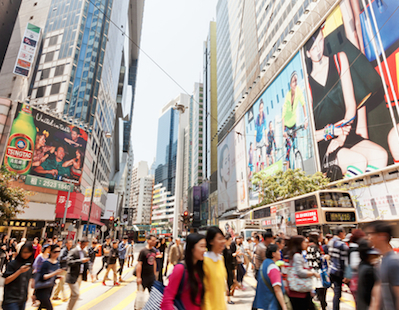 Hong Kong's property price may drop 10% to 15% this year, after having already fallen a sharp 9.5% since September 2015, says a new research report by Standard & Poor's.
The credit rating agency says that the average home price in Hong Kong is likely to fall 10% to 15% compared to 2015.
Transaction volume may stay flat or increase slightly by 5%, as the market is offset by still-strong pent-up demand and developers' flexibility in pricing.
The slowdown in Hong Kong's property market comes after several years of sustained growth.
"Our ratings on most Hong Kong property developers in general can withstand a 30% drop in sales before reaching the downgrade trigger," says Standard & Poor's credit analyst Esther Liu.
A severe price drop of more than 50% will trigger the credit rating agency to downgrade the debt of Hong Kong developers, which currently have a stable outlook from the agency.
Among the reasons for more difficult conditions are increasing supply, a rising interest rate cycle, slower economic growth in Hong Kong, and the spillover effects from China's decelerating economic growth.
Significant risks could emerge for Hong Kong's developers if the domestic economy is more sluggish than expected.
Additional risks include the possibility of an aggressive price war among developers as supply surges and they try to get ahead of further price drops.
Another risk is a worse-than-expected slowdown in China materially diminishing demand and home buyer confidence.
These are remote scenarios, but they could have a strong impact on the performance of the Hong Kong developers.