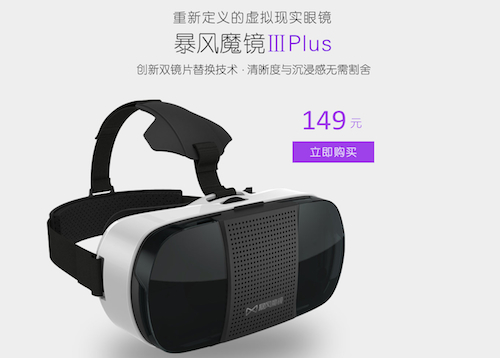 Shenzhen-listed Palm Landscape Architecture Co., Ltd. has teamed up with a private investment firm to establish a venture capital fund to invest in virtual reality (VR) start-ups, according to a disclosure document (in Chinese).
The fund aims to raise RMB100 million (US$15 million) initially to invest in seed and early-stage venture rounds in Chinese start-ups in the VR and augmented reality (AR) sectors.
The private investment firm, Shenzhen Hejun Zhengde Asset Management Co., Ltd., will be the general manager of the fund.
Shenzhen Hejun Zhengde was founded in 2009 and has previously invested in ten start-ups in the VR and AR sectors, including an optical solution provider to AR glasses makers, a 3D motion recognition system developer, and a VR travel entertainment company, says the document.
Palm Landscape Architecture is principally engaged in the design and construction of garden landscape projects.
The company says investing in the venture fund will help itself take advantage of the opportunities in the growing VR and AR industries, as well as provide technological support to its objective of building environmentally friendly cities and towns.