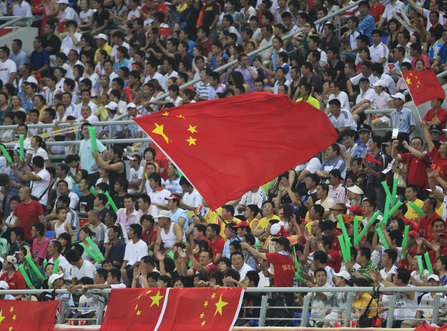 Le Sports has agreed to acquire the exclusive live streaming rights covering five seasons for China's top football league from CMC Capital Partners-backed Ti'ao Power, says the companies in an announcement.
China Money Network reported on the rights purchase last week, which was reportedly worth RMB2.7 billion.
The expected announcement today said that the two companies have also entered into a cross-shareholding plan, but did not reveal details.
The statement also did not mention a RMB3 billion (US$460 million) series B financing round that Le Sports reportedly had completed.
The sports arm of LeEco, previously LeTV Holdings, says the rights purchase covers the next five seasons for the Chinese Super League, different from previous reports saying the contract covered two seasons.
Le Sports, sometimes referred to as LeTV Sports, says it will live stream the soccer matches starting in 2016 in mainland China, the U.S., Hong Kong, Macau, Taiwan, Canada, and much of Southeast Asia.
The company plans to charge users to watch the live streaming starting from next year, with various paid value-added services including virtual reality features.
Its subsidiaries Octopus TV and Soda Soccer will also live stream the matches.
Le Sports currently has live streaming rights for Major League Baseball in mainland China, Hong Kong, and Macau; Wimbledon from 2016 to 2018; the English Premier League in Hong Kong from 2016 to 2019, and a five-year global partnership with Association of Tennis Professionals.
In 2014, CMC invested in Ti'ao Power, a Chinese sports firm founded in 2004, for an undisclosed amount.
CMC's founder, Chinese media mogul and former executive at the Shanghai Media Group Li Ruigang, serves as chairman at Ti'ao Power, according to Chinese media reports.