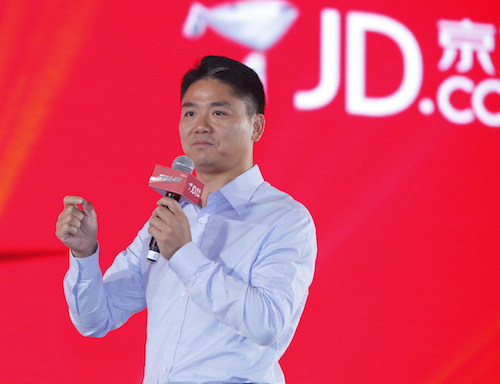 Richard Liu, the chief executive of Chinese e-commerce giant JD.com Inc., says he has no plans to take the NASDAQ-listed company private because he is an entrepreneur and has no interest in short-term monetary gains, he told Sina Technology in an interview.
Liu believes that JD.com is undervalued by the market sometimes, and admits that there are easy money to be made if the company pursues a management buyout to take the company private and re-list in China.
He said he understands the motivations behind the decision by some of his peers, yet he would rather focus on improving JD.com's businesses, instead of going after valuation arbitrage.
A record number of U.S.-listed Chinese companies announced proposals to be taken private by management teams and investors last year.
The trend continues to be strong in 2016, with online job site Zhaopin Ltd., online video platform Qiyi.com and online beauty product retailer Jumei International Holding announcing plans to privatize this year.
In the interview, Liu also mentioned that his expecting wife, a famous Internet personality in China dubbed Mei-Mei Bubble Tea, has invested in Uber lately on behalf of the family.
He did not specify if it's Uber China that she invested or how much the investment was.