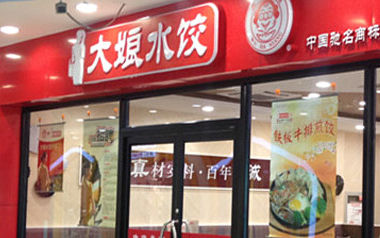 CVC Capital Partners' investment in high-end Chinese restaurant chain South Beauty did not end well. Now, it looks like another such deal may be going off track too.
The founder of Da Niang Dumplings, a Chinese dumpling chain CVC acquired from its founder and sole shareholder in December 2013, accussed the private equity firm of poor management of the business, which resulted in declining revenues.
In an open letter published on the Internet earlier this month, Da Niang Dumpling's founder Wu Guoqiang said that Da Niang Dumplings' revenues had dropped 10% each year in 2014 and 2015.
One reason behind the revenue decline is the so-called "product improvement" initiated by new management teams appointed by CVC, Wu said in the letter.
Every dumpling's net weight was reduced to 17.5 grams from 20 grams previously, and main ingredients in soups were cut by 10%. At the same time, menu prices were raised, driving costumers elsewhere.
Wu Guoqiang sold a controlling stake of the Changzhou, Jiangsu province-based chain to CVC over two years ago, but remained a minority shareholder.
After the acquisition, CVC first appointed former brand manager at KFC and Pizza Hut China Huang Zaide as chief executive of the chain, which operates 440 restaurants across China at the end of 2013.
Soon, Huang was replaced by Li Chuanzhang, whose past career experience is unclear, according to Chinese media reports.
In the open letter, Wu also said that he was refused entry deliberately by the new management team to a company annual meeting held earlier this month.
The episode underlines the challenges faced by global private equity giants operating in the Chinese markets, where minority stake deals and a cooperative management style are the rule.
CVC took a 82.7% stake in high-end Chinese restaurant chain South Beauty in April 2014, for a reported US$300 million.
The deal quickly went south as China's anti-corruption champagne reduced luxury spending, constant management disagreements and an initial public offering plan that had no luck in terms of timing.
Last summer, CVC obtained a Hong Kong court order freezing the assets of South Beauty's founder Zhang Lan and two others.
Zhang Lan was forced out from the company afterward, and later Chinese media reports suggested that CVC had sold its stake in South Beauty.
Representatives at CVC did not immediately respond to an inquiry to comment.