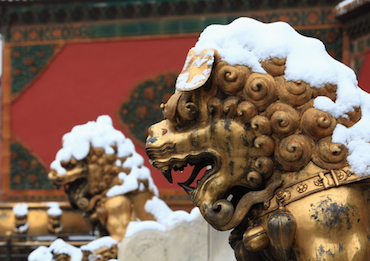 China's February official manufacturing PMI was disappointing, with the headline index declining to 49.0 from 49.4 in January in the seventh consecutive month that the manufacturing PMI came in below the benchmark level of 50.
Despite the uptick in new export orders, sub-indicators suggest that both domestic and external demands were soft as they remained in contraction territories.
Due to a rapid deteriorating manufacturing sector, China's services sector will become an important growth driver. Industrial production is likely to remain weak in the first quarter 2016, and growth could further trend down, especially for overcapacity sectors such as steel, cement and coal.
Today's data suggest that policy makers will take further measures in the upcoming National People's Congress (NPC) starting on 5 March, in order to achieve a GDP growth target of 6.5% to 7% in 2016, says a research report by ANZ.
A proactive fiscal policy will be needed to support investments. The fiscal deficit could be increased to a range of 3% to 4% in 2016, from 2.3% in 2015.
In addition, China will maintain an accommodative M2 growth target at around 12%, or raise it slightly to 13%, compared with the actual M2 growth of 13.3% last year, the bank forecasts.