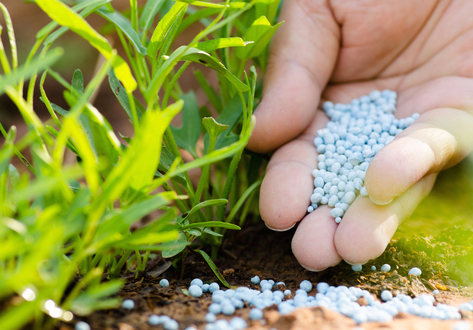 Mergers and acquisition activities in Asia Pacific and Japan reached US$105.5 billion in February, a 43.1% monthly increase in value from January's US$73.7 billion, and the highest-ever February in terms of deal value, according to data released by Thomson Reuters.
This brings overall M&A deals involving Asia Pacific and Japan to US$179.3 billion year-to-date, a 16.3% decline in value after coming off from a record start in 2015.
The largest deal of the month was Chinese state-owned China National Chemical Corp's plan to acquire the entire share capital of Syngenta AG, a Switzerland-based manufacturer and wholesaler of agricultural chemicals and products, for a total US$45.7 billion including debt.
The deal is currently the biggest Chinese outbound deal in history and has pushed China outbound M&A to record levels as deal value totaled US$76.3 billion so far this year.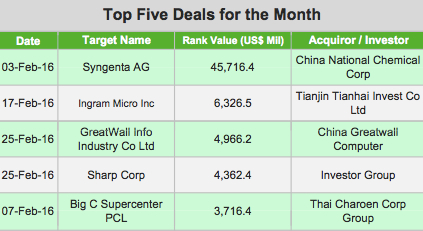 Goldman Sachs currently leads the financial advisor ranking for Asia Pacific and Japan with 36.8% market share after receiving US$50.5 billion league table credits from four announced deals in February.
JP Morgan and HSBC rounded out the top three financial advisory rankings, with 29.2% and 29.1% market share, respectively.