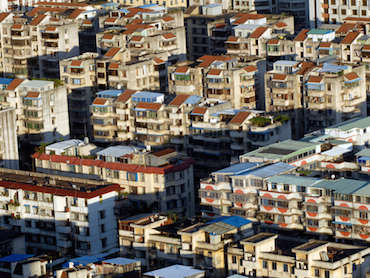 The Chinese government plans to implement various policies to increase land and housing supply to control soaring housing prices in its biggest cities, according to remarks made by the chief of the country's Ministry of Land and Resources.
The Minister of Land and Resources Jiang Daming remarked during the National People's Congress yesterday that the government supports measures taken by local and city governments to rein on soaring housing prices and maintain price stability, without specifying any detailed plans.
Existing home price index in Shanghai increased 7.9% month-on-month in Shanghai in February, the fastest pace of acceleration since March 2005.
In Beijing, existing home sales volume has increased nearly 100% year-on-year in January, and existing home prices have reached record levels since 2013.
The property market boom followed the Chinese central bank's reduction of down-payment requirements for first-time buyers to 25% from 30% in most cities last September.
In February, the People's Bank of China said that it would allow banks to cut the minimum required mortgage down payment to 20% for first-home purchases in most cities.
The new rules do not apply in Beijing and Shanghai, where strict buyer restrictions still exist.
But local governments in the biggest cities, including Beijing, Shanghai, Shenzhen and some provincial capital cities, have been examining mortgage issuances to control financial risks.
Some cities have told banks to limit mortgage issuance, while others are placing stricter qualification rules on who is eligible to purchase property, according to Chinese media reports.