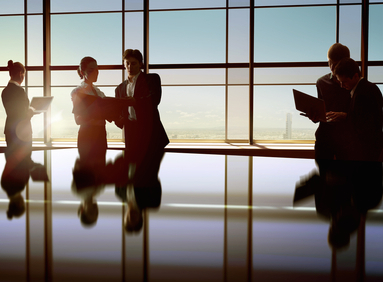 Hony Capital and parent company Legend Holdings have led a US$430 million new financing round for New York-based co-working space start-up, WeWork.
The round values the co-working space operator at US$16 billion, much higher than its US$10 billion valuation last summer.
The new financing from Chinese investors signals WeWork's ambitions to expand in Asia and China, where demand for co-working space is growing rapidly.
WeWork's founder Adam Neumann announced the funding round in a blog post, but did not disclose the fundraising value.
"Not only does WeWork have one of the largest addressable markets I have ever seen, but the quality of its execution and fit for the Chinese culture is unparalleled," Hony Capital's chief executive John Zhao was quoted in the blog.
Since its founding in 2010, WeWork has raised over US$1.3 billion from Fidelity Investments, T. Rowe Price, Benchmark Capital, and others.
It rents properties and covert them into co-working space, then rent them out to start-ups, companies and individuals.
It currently operates 65 co-working space locations, mostly in the U.S. with limited locations in Europe and Israel.