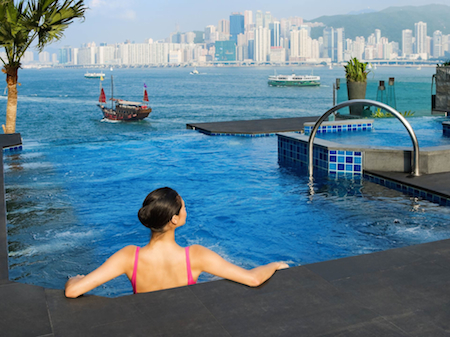 China's Anbang Insurance Group Co., Primavera Capital and J.C. Flowers have submitted an unsolicited US$13 billion counter bid for Starwood Hotels & Resorts Worldwide Inc., threatening the hotelier's pending sale to Marriott International Inc.
The Anbang-led investor group says it would pay US$76 per share in cash, compared to the previously agreed Marriott cash-and-stock transaction, which is worth around US$63.74 apiece as of Friday.
Anbang's offer also represents a 7.9% premium to Starwood's closing stock price Friday.
Demonstrating its thirst for prime international assets, Anbang just agreed to acquire U.S. luxury hotel operator Strategic Hotels & Resorts Inc. from Blackstone Group LP for US$6.5 billion days ago.
Last November, Marriott agreed to acquire Starwood Hotels & Resorts Worldwide Inc. for around US$12.2 billion. If successful, the deal would make Marriott the largest hotel company in the world.
Marriott said yesterday that its deal had passed the scrutiny of U.S. and Canadian regulators and was poised to a shareholder vote on March 28.
Anbang's last-minute bid for Starwood faces many hurdles to materialize, including regulator approval.
Several Chinese companies including Shanghai Jin Jiang International Hotels Group Co., HNA Group and China Investment Corp. all presented proposals to the Chinese government seeking approval to approach Starwood last year, says the Wall Street Journal.
Anbang previously purchased New York's Waldorf Astoria from Hilton Worldwide Holdings Inc. for US$1.95 billion in 2014.