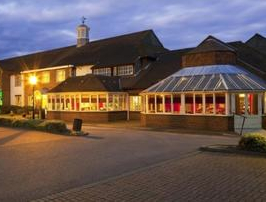 China's insurance regulator is likely to reject Anbang Insurance Group's proposed US$13 billion deal to acquire U.S. hospitality giant Starwood Hotels and Resorts Worldwide Inc., says Caixin Media citing sources close to the China Insurance Regulatory Commission (CIRC).
The regulator has a clearly disapproving attitude, because completing the deal may mean that the insurer is going to breach rules banning Chinese insurance companies from investing more than 15% of their assets abroad.
At the same time, the CIRC is potentially going to reject Anbang's US$6.5 billion proposal to take over U.S. luxury hotel operator Strategic Hotels & Resorts Inc. from Blackstone, a deal announced last week.
The move will be a major defeat to Anbang, which has been aggressively inking deals to buy premium overseas assets in the past couple of years, with the above two transactions announced in one week earlier this month.
Anbang has spent almost US$7 billion on foreign acquisitions since 2014. If the two latest deals were completed, it would bring its total overseas investments to US$26 billion.
There is no available information on how much asset Anbang owns in aggregate.
Its two main operating arms of life and property insurance had assets of RMB329 billion (US$51 billion) combined at the end of 2014.
It also owns a 35% stake in Chengdu Rural and Commercial Bank, which had assets worth over RMB620 billion in 2014, meaning Anbang's stake is equivalent to around RMB217 billion (US$33 billion), according to Caixin.
The Starwood deal is currently locked in a bidding war between Anbang and Marriott International Inc., which originally offered to buy Starwood for US$10.8 billion.
Anbang announced an improved offer of US$12.8 billion on March 14, and raised the offer to US$13.2 billion four days later. Marriott came back with a counter offer of US$13.6 billion.
Chinese private equity firm Primavera Capital and U.S. investment firm J.C. Flowers joined Anbang in its bid for Starwood.