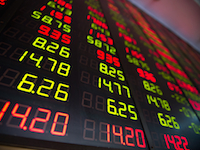 Greater China-focused hedge fund managers posted gains in March and were up 4.69%, as fresh stimulus came out of China at the beginning of the month injecting more liquidity into the Chinese economy, according to preliminary numbers released by Eurekahedge.
The gains follow two months of declines suffered by Chinese hedge funds, with performance down 0.33% in February and down 6.9% for the first two months of the year.
For the first three months, Greater China hedge funds posted losses of 4.85%.
Asia ex-Japan hedge funds increased by 4.21% last month while Japanese hedge funds saw returns of 2.66% over the same period.
North American managers were up 1.96% during the month while European managers were up a modest 0.65% over the same period.
On a year-to-date basis, North American hedge funds were down 0.15% while European hedge funds were down 2.56%.
Globally, hedge funds were up 1.15% during the month, down 0.52% year-to-date.
In March, emerging market and North American mandates contributed to strong gains for managers, up 4.79% and 1.96% respectively.
Event driven, short-volatility and arbitrage strategies topped the table in March, returning 3.34%, 2.98% and 2.28% respectively.