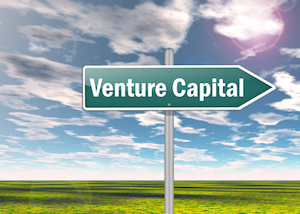 China's venture funding activities crashed further during the first quarter, with venture-backed companies receiving US$4 billion in funding, just 39% of the peak recorded in the third quarter last year, according to a new report by KPMG.
Compared to the heady days of the past few quarters that saw multiple deals valued at over US$1 billion or more, there was just one such transaction in the first quarter, a US$1.2 billion venture round raised by Lufax, the Internet finance arm of Ping An Insurance Company of China, Ltd.
Across Asia, venture funding activities continued to drop as well, falling to less than half of its record US$14.3 billion deal value in the third quarter 2015.
Deals to venture-backed Asian companies dropped a further 9% and funding dollars cratered 34% from the already-cooling figures of the fourth quarter 2015.
In particular, late-stage deals declined dramatically. The past quarter saw a sudden reversal of ballooning late-stage deal sizes in Asia.
As mega-rounds became a rarer sight, median late-stage deal size shrank from US$154 million in the fourth quarter 2015 to US$62.5 million in the first three months of 2016.
Globally, funding to venture-backed companies dropped further to a total of US$25.5 billion, driven by the slowdown in Asia.
The creation of unicorns, or venture-backed start-ups valued at US$1 billion or more, is near a standstill.
Only five new unicorns were minted in the first three months of 2016, while existing unicorns battled negative press, downrounds and markdowns, according to the report.