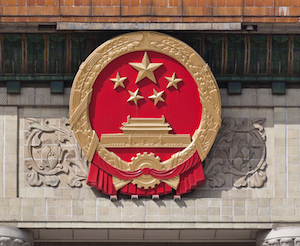 China's official manufacturing Purchasing Managers' Index (PMI) edged down to 50.1 in April from 50.2 in March, slightly lower than market consensus of 50.3.
New orders and production eased in April after a strong rebound in March from previous months, while other sub-indices also softened.
The softer PMI reading in April might be a tell-tale that the hope for a straight and strong growth recovery would be too simplistic, which implies that the policymakers could hold back further easing measures whilst monitoring macro data trend, says a research note by BofA Merrill Lynch Global Research.
After a notable improvement in business sentiment in March, encouraged by better infrastructure and property investment demand, the pace of further sequential gain might have eased.
Doubts on sustainability of growth recovery and market speculations of tighter policies in response to better economic data also contributed to the softness.
However, the bank says it believes real economic growth in sequential terms has been improving since March, driven by cyclical deleveraging on the back of stepped-up policy easing since mid-2015 and ongoing property market recovery.
It will likely support industrial activity growth in the next few months, instead of a temporary blip, says the bank.